As owner of Pixus Digital Printing, Todd Landry has been expanding his services moving quickly past traditional thought processes, and moving quickly into areas that have not been traditionally part of the commercial printing world.
The most recent change at Pixus Digital Printing has been the addition of one of the world's finest flatbed printing systems, the new large format SwissQNyala printing system. The Nyala is a high performance printing machine meeting highest quality standards when printing on flexible and rigid media substrates.
---
Swiss Q Nyala
| —————————————-10 Feet —————————————-|
An extra-large print bed measuring 5 by 10 feet offers more than enough room for the most popular panel formats. Apart from size and speed Nyala is convincing with its compelling modularity and the roll to roll option for printing on mesh, vinyl and similar material.
Nyala offers nine color channels in addition to CMYK. and is equally capable of handling white, light/special colors, effect varnish and even primer for printing on glass. Advanced software is used in the printing industry and capable of creating images to be printed on a wide range of media and sign substrates including wood, glass, acrylic, metal and other traditional substrates.
---
Our two HP Latex Printers are the latest breakthroughs in industrial printing. They print from point of purchase displays and wallcoverings, to vehicle graphics, outdoor banners, banner fence screens and more. These cutting-edge printers deliver durable, high-quality, high-volume printing, plus the environmental benefits of latex water-based inks.
HP Latex 850
| —————————————-10 Feet —————————————-|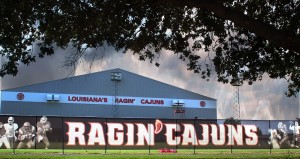 The printing industry has quickly changed over the last two decades relating to digital printing, and how it pertains to the on-line experience. We will continue to be cutting edge and offer the latest technological resources to our clients, because they deserve it. Stay tuned! We're just getting started," Landry said.
---
Pixus is solely responsible for content, views and opinions shared within this article.
Send comments, inquiries and suggestions to Mike Latiolais at [email protected]